NOTICE
[NEW SERIES] Boyfriends.
July 06, 2023
We have added a new series to WEBTOON TRANSLATE,
'Boyfriends.' is now available for translation!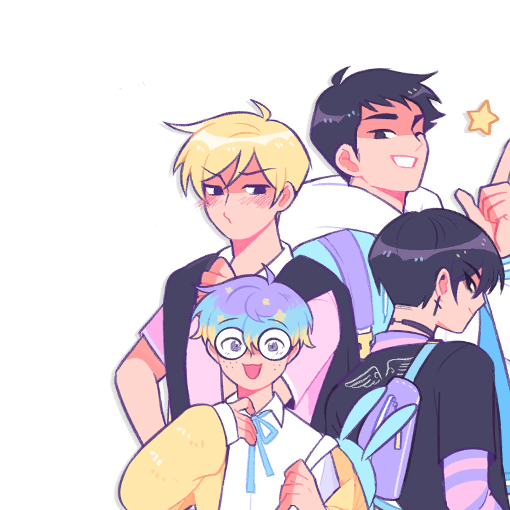 INTRODUCTION
A comic about getting yourself a boyfriend... or multiple boyfriends!
Four college students begin a polyamorous relationship and navigate the adventure that is their dating life!
​​Click here to start translating!
*Available episode will be updated on every Tuesday and Friday.
*Due to regional policies, Spanish, French, and German translations for <Boyfriends.> will be not supported.
Have fun! :)
Sincerely,
WEBTOON TRANSLATE team